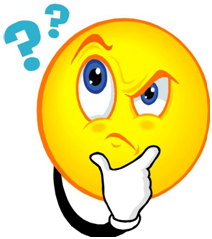 Time to Ponder yet again. You know the drill... I post a prompt that has multiple meanings and we get see what you write! Add you post to the linky and wait for the magic!!
(If you want to send me words that you would like us all to ponder - please feel free to do so!)
Today's word is HOT (you can always grab the prompt early by visiting
the Pondering Page
Have you ever gone to eat something and you are warned it is hot! Now does that mean it is spicy? or does that mean that the temperature of it is hot? That is a big question here in So. Cal - we like our food spicy!!! so then there are varying degrees of hot - Who created that guage?
Here's another conundrum: Feeling a child's forehead you can say He/she is hot... but if you say that about someone older (without feeling their forehead) that means something completely different!
And then of course there are varying degrees of 'hot' - some people might think that 75 degrees Fahrenheit is hot outside; while others would find it quite pleasant.
How about a hot wire? Doesn't that really mean that it is a live wire and electricity is flowing through it?
And where did Hot Dog come from ---- it is not a dog....
Interesting word today ...... Happy Pondering
Link up and we'll come by and see what you think of with the word "Hot!"